«&laquo&nbspBACK
Avoid These Common Mistakes When Designing Your Office Space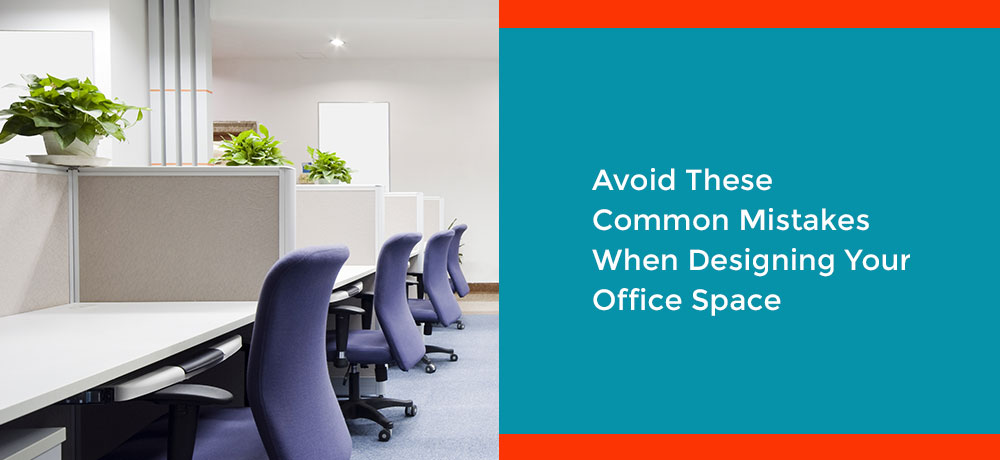 A bright, clean office space is essential for happy employees and satisfied customers. While big windows and tidy workspaces are important, some companies overlook live plants as a way to create an inviting office. In addition to cleaner air, strategically placed plants can add to the overall interior design aesthetic of your workplace.
Are you setting up a new office or redesigning a current workspace? Keep reading to avoid common mistakes in office interior design.
Underestimating the benefits of live plants. A common mistake people make when building and/or designing a new office is not realizing the benefits that live plants make. Just as you would add art work for beauty and aesthetics, plants are even more important because they are living things! Plants not only clean and purify the air but they bring the outdoors in. They also help to absorb sound in open office environments.
Not maximizing the use of plants in office interior design. Let an interior landscape company do the same thing that your business furniture vendor did. Pick out the key pieces to pull your workspace together while working with your budget. Working with an interior landscape company can help you determine the key places to add life and beauty for both clients and employees to enjoy.
Overestimating the cost and effort of live plants in the office. Think you can't afford beautiful live plants in your office? Think again! Many companies will work with you to create a stunning green workspace for your employees and customers to enjoy while staying within your budget. If you don't have a green thumb, businesses like Sweetbush will setup the right schedule to maintain the health of your plants, and visit your office as required to care for them.
Ready to add new life to your space? Call Sweetbush and make a difference in your little corner of the world. Sweetbushoffers a range of live plant services including indoor plant rental, plant scape design and consultation, maintenance programs to ensure healthy plants, and much more. Sweetbush serves all metro Milwaukee areas, Kenosha, Racine, Oconomowoc, Waukesha. In Illinois, they serve all of the Downtown Chicago areas along with the suburbs, South to Hinsdale, West to Elgin and everywhere in between.
For a free consultation, please click here.